Data Center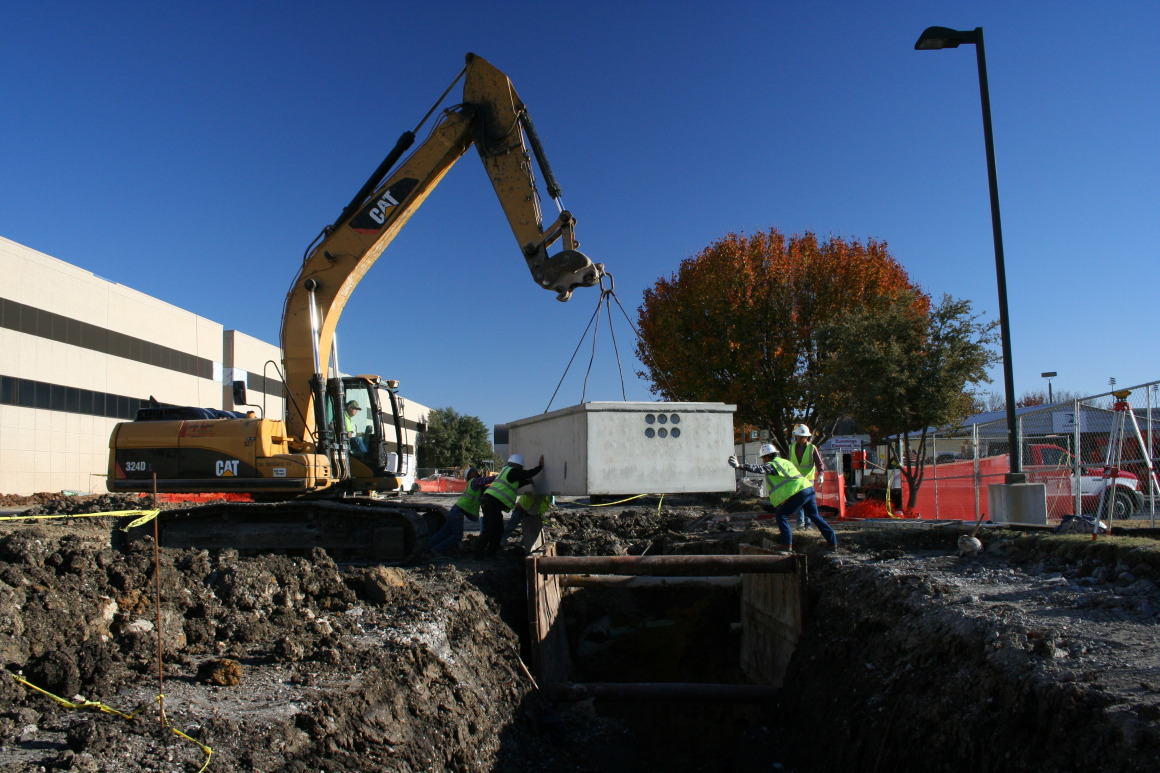 John Burns Construction Company constructed a new utility system, installed a duct bank, constructed the wet utilities and renovated the existing building for a national financial company's data center as a subcontractor to Balfour Beatty Construction.
• As a subcontractor to Balfour Beatty, John Burns Construction of Texas, Inc. worked closely with onsite Balfour Beatty personnel ensuring open communication and quality construction. This project involved the renovation of an existing building and site.
• The data, water, sanitary sewer and storm sewer service needs increased and required the construction of a totally new utility system to the existing building.
• Installation of 1,500 linear feet of concrete encased duct bank was needed to reroute communications.
• 1,000 linear feet of water, 900 linear feet of sanitary sewer and 1,300 linear feet of storm sewer were constructed to complete the wet utilities.
• Installation of 6 communication and 7 sanitary manholes were also required at various location on their respective lines.