IH 635 Managed Lanes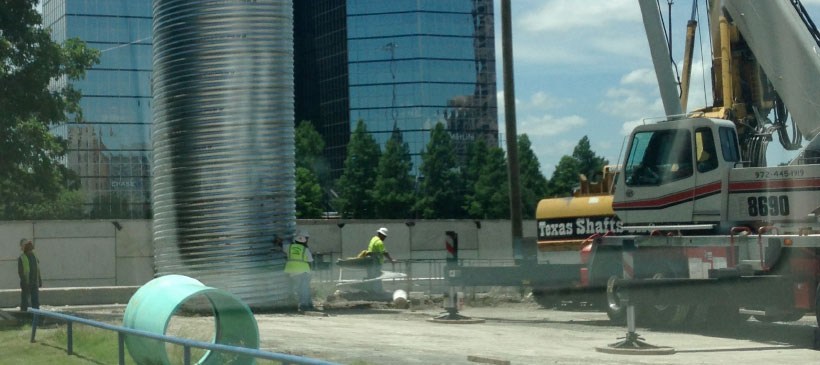 John Burns Construction Company continued work on the IH-635 travel corridor through the North Dallas / Farmers Branch / Carrollton areas of the Metroplex providing Site Utilities construction.
• The expanded scope of work included installation of storm drain piping ranging in size from 18" reinforced concrete pipe to 10' x 6' reinforced concrete box culverts (cover) and 6' x 15' storm manholes.
• Additional installations of electrical duct bank by bore under the highway were installed. These required removing and reinstallation of 36" oak trees for the 52 foot deep bore pit and innovative methods of installing the receiving pit using 10' diameter corrugated metal pipe, 50 foot deep.